Summary
How do I tether a Phase One camera back to Capture One for iPad
---
In-Depth
As of version 1.5 Capture One for iPad supports IP tethering to Phase One camera backs.
This means that only camera backs which have network connection will work for tethering.
Only IQ4 series camera back have the option for IP based tethering over WiFi or Ethernet cable.
USB is not supported.
WiFi:
On back, make sure Wifi is set to Access Point.
Make sure Bonjour is enabled.
Connect iPad to the camera backs WiFi.
Launch Capture One for iPad.
Ethernet:
Connect USB-C to Ethernet adapter to iPad and connect ethernet cable between iPad and camera back.
In iPads setting Ethernet should show up.
Look under the ethernet adapters settings, once a IP number shows up you do have connection.
Launch Capture One for iPad
We recommend Ethernet over WiFi due to the very big difference in performance.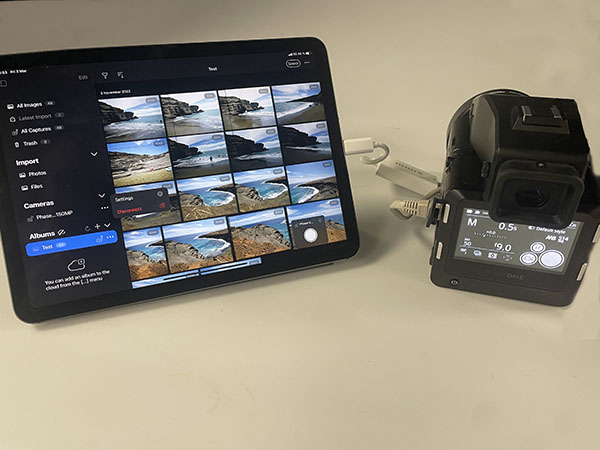 Note that IQ2 and 3 does have WiFi connection but it is limited and hence confined to Capture Pilot and not Capture One for iPad.
---