You may need to update your HDMI box for any number of reasons on the P3 gimbal.
You can follow these instructions on how to do so.
You will need:
USB C Female to USB A Male adapter (direct connection of the USB-C cable will not allow connection to the uploader)
The Gremsy Uploader (Currently Windows Only)
The HDMI Box Firmware
Both Gremsey Uploader and Firmware are contained in the "P3 System Firmware tool" download
Note: In the 2.0.0 version of the uploader they have a path search bug in the 2.0.0 version, but the work around is to copy the tool from "C:\Program Files (x86)\GremsyUploader\GremsyUploader.exe" to "C:\GremsyUploader\GremsyUploader.exe" and also include the firmware file in "C:\GremsyUploader\".
This is fixed from version 2.0.1 and later -please download from the link above.
Launch the Gremsy Uploader before connecting the HDMI Module

Choose your P3 version:
P3-I = DJI M300
P3-II = Mavlink
P3-III = Auterion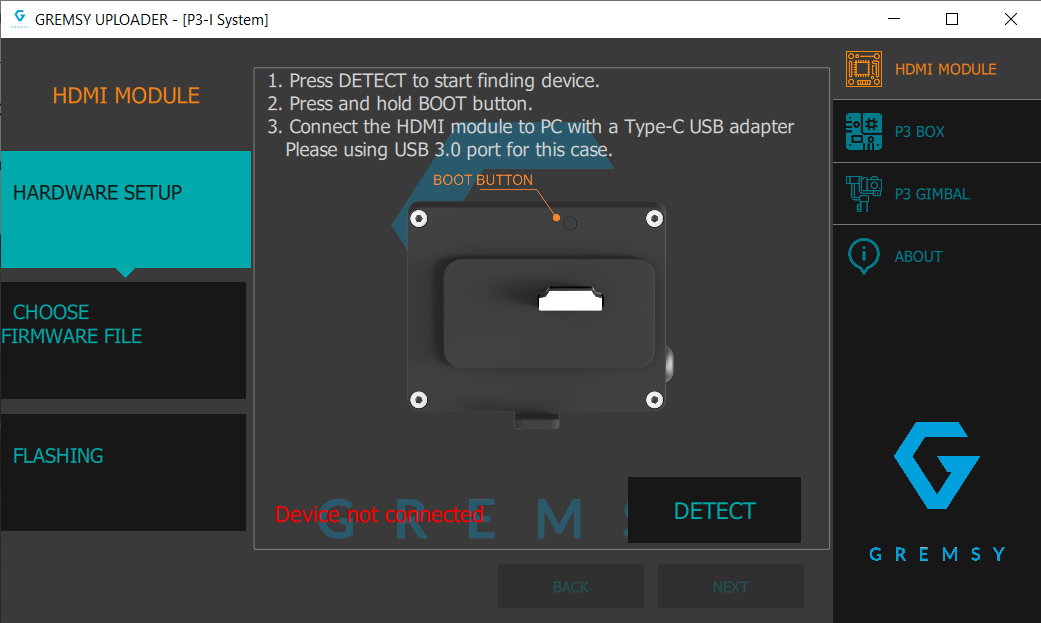 Click on "HDMI Module"  Then click DETECT.
Attach the HDMI box to your computer:
While the detection phase is running on the uploader, press and hold the Boot button on the HDMI box while connecting the uploader to a USB 3.0 (USB-A) port.     When you first plug the HDMI in to the USB you MUST be holding the small button on the HDMI box. You will know it has connected correctly when you don't see a flashing light but a light on inside constantly, you can see this by looking at the HDMI connector.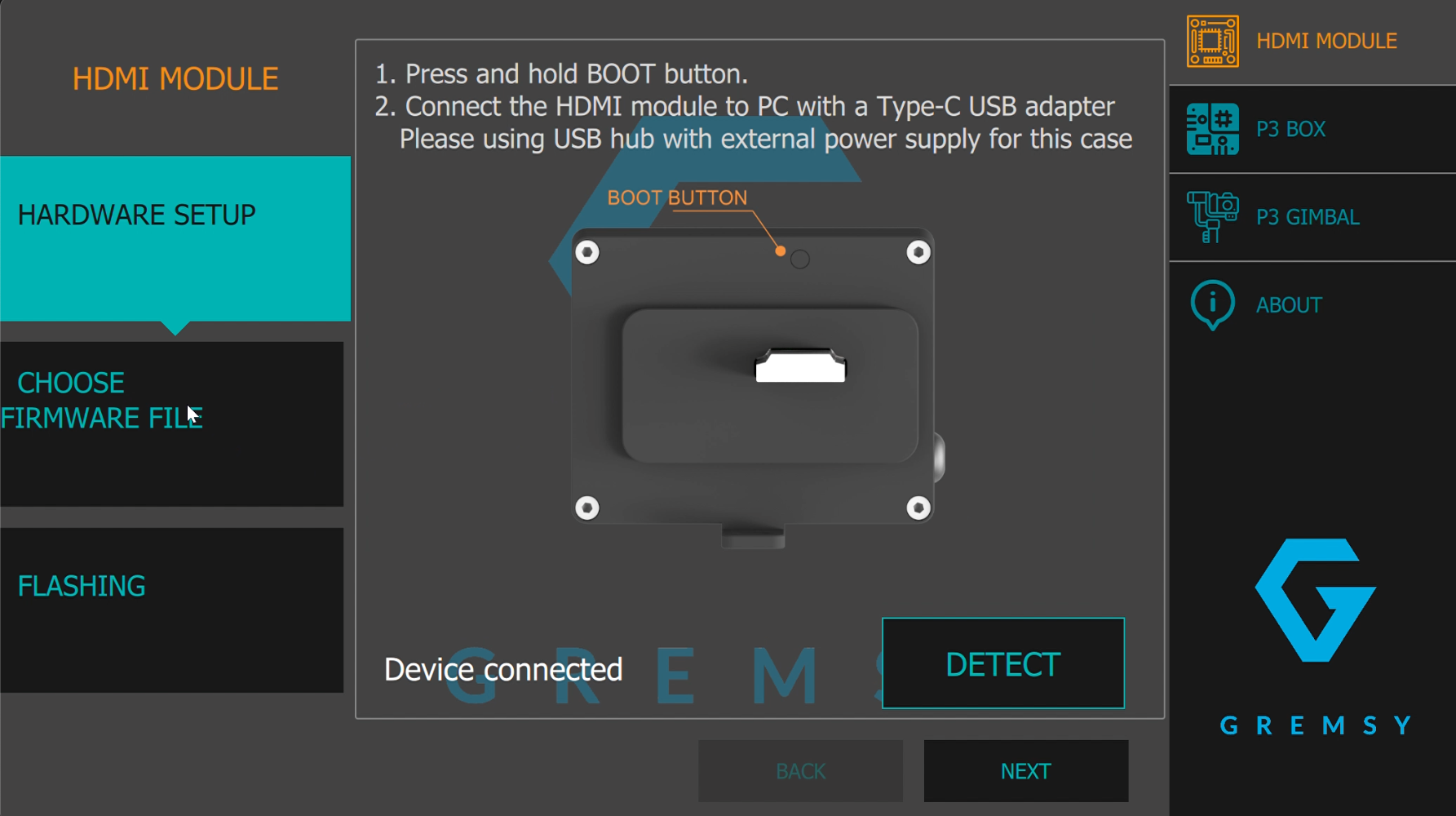 Once connected click Next.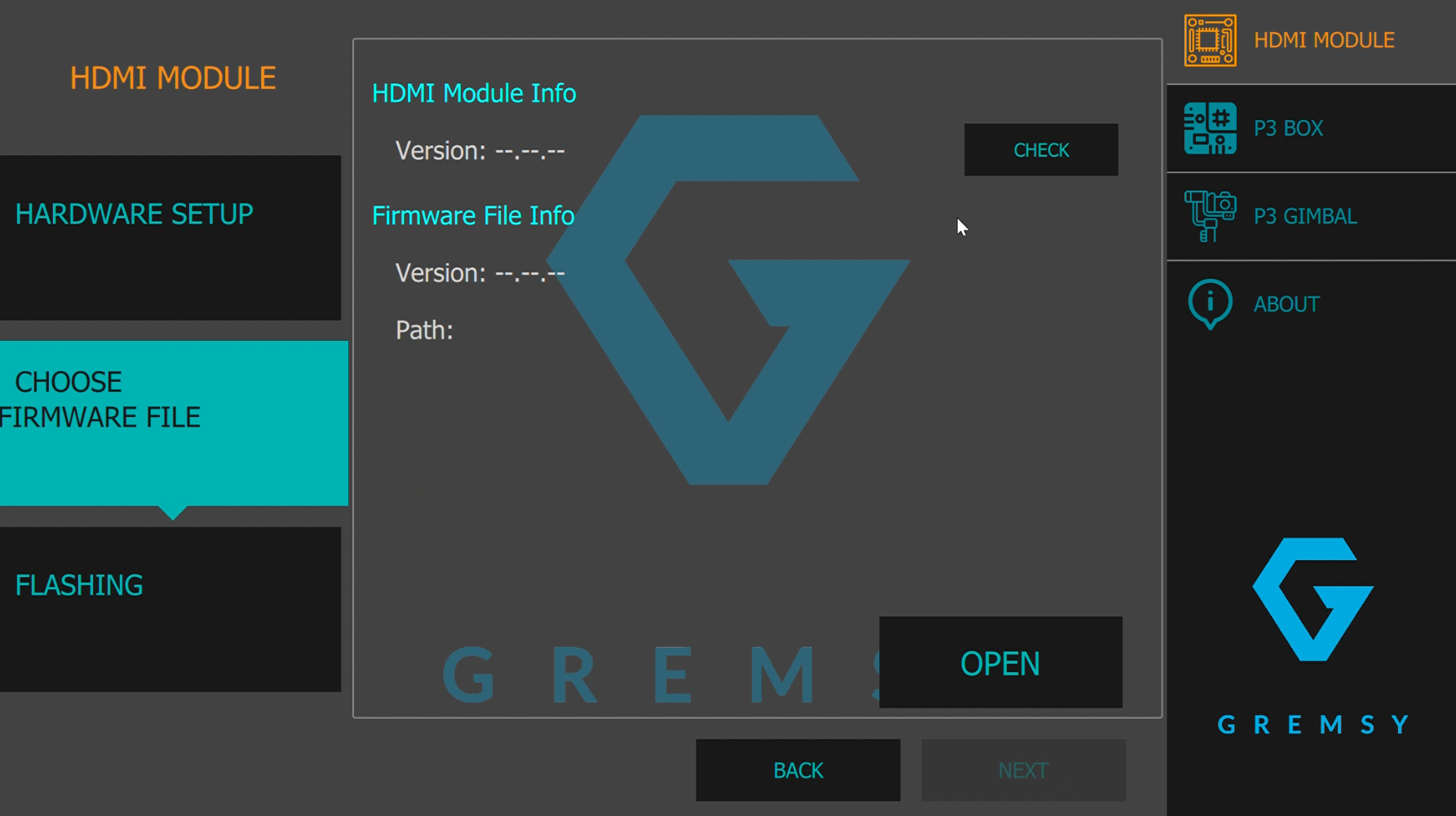 On the next page you can check the current version (If this is at base firmware you may not see this appear)
Click open and navigate to the firmware file you have downloaded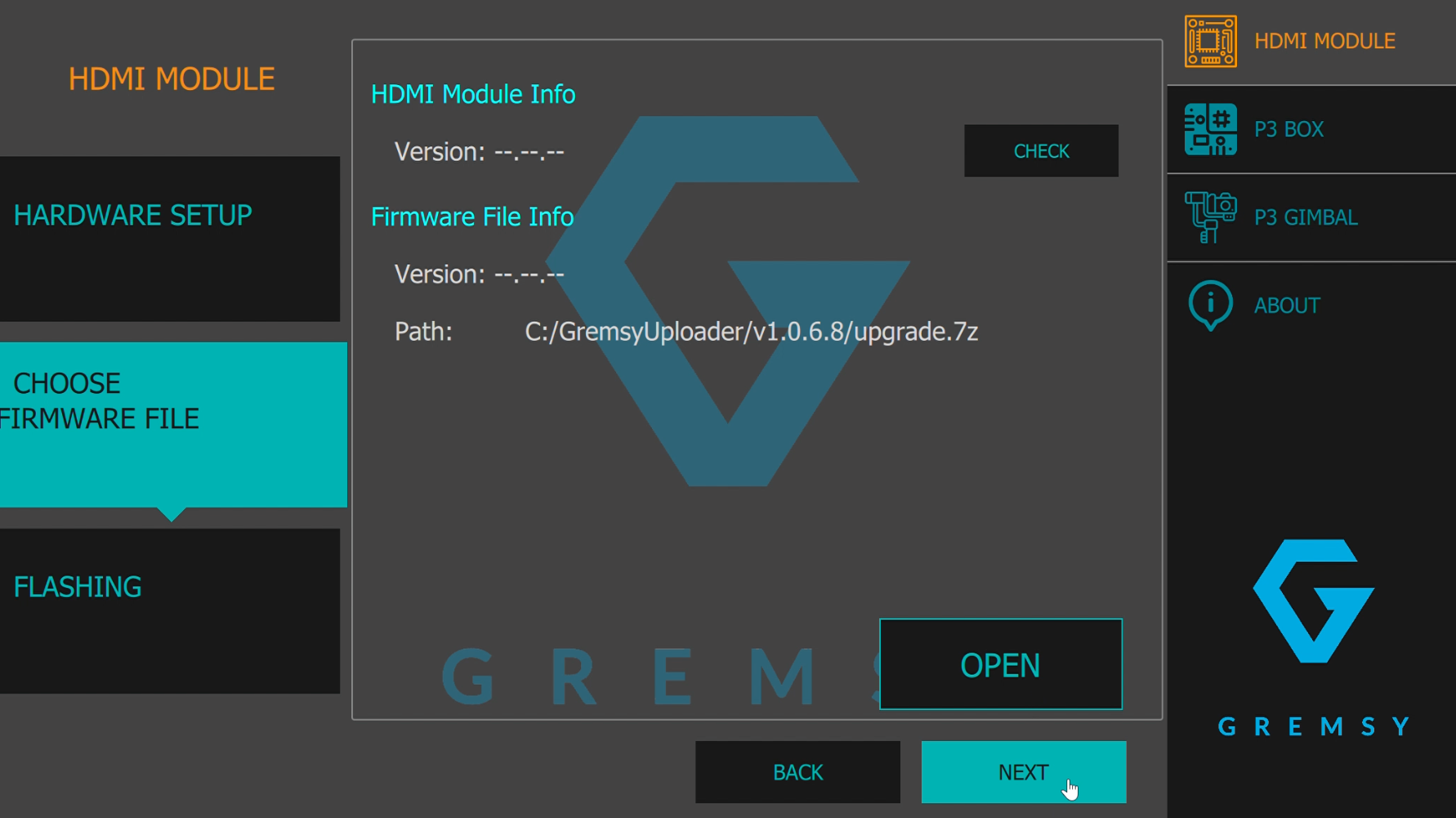 Once loaded click next.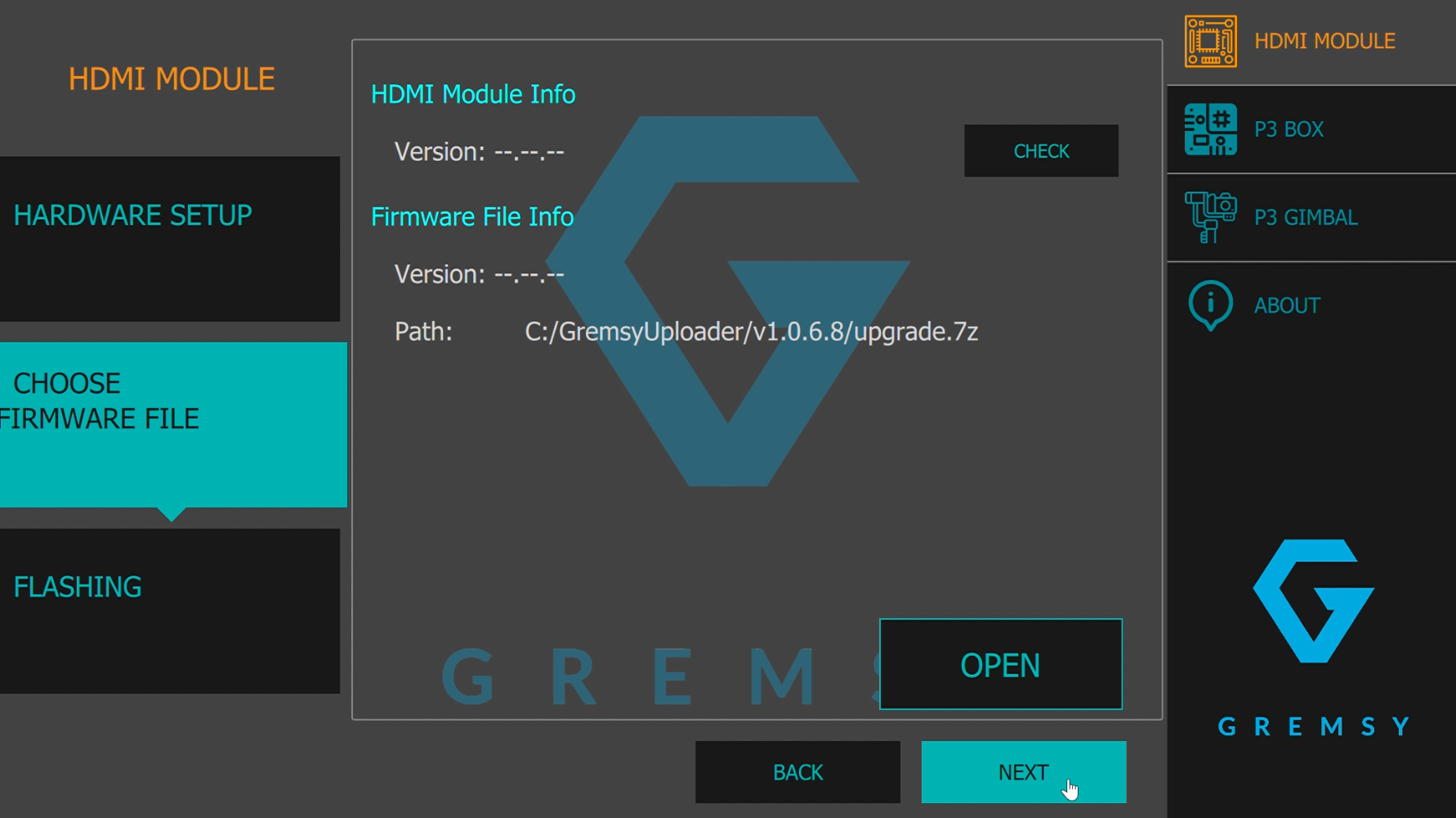 Finally click Flash.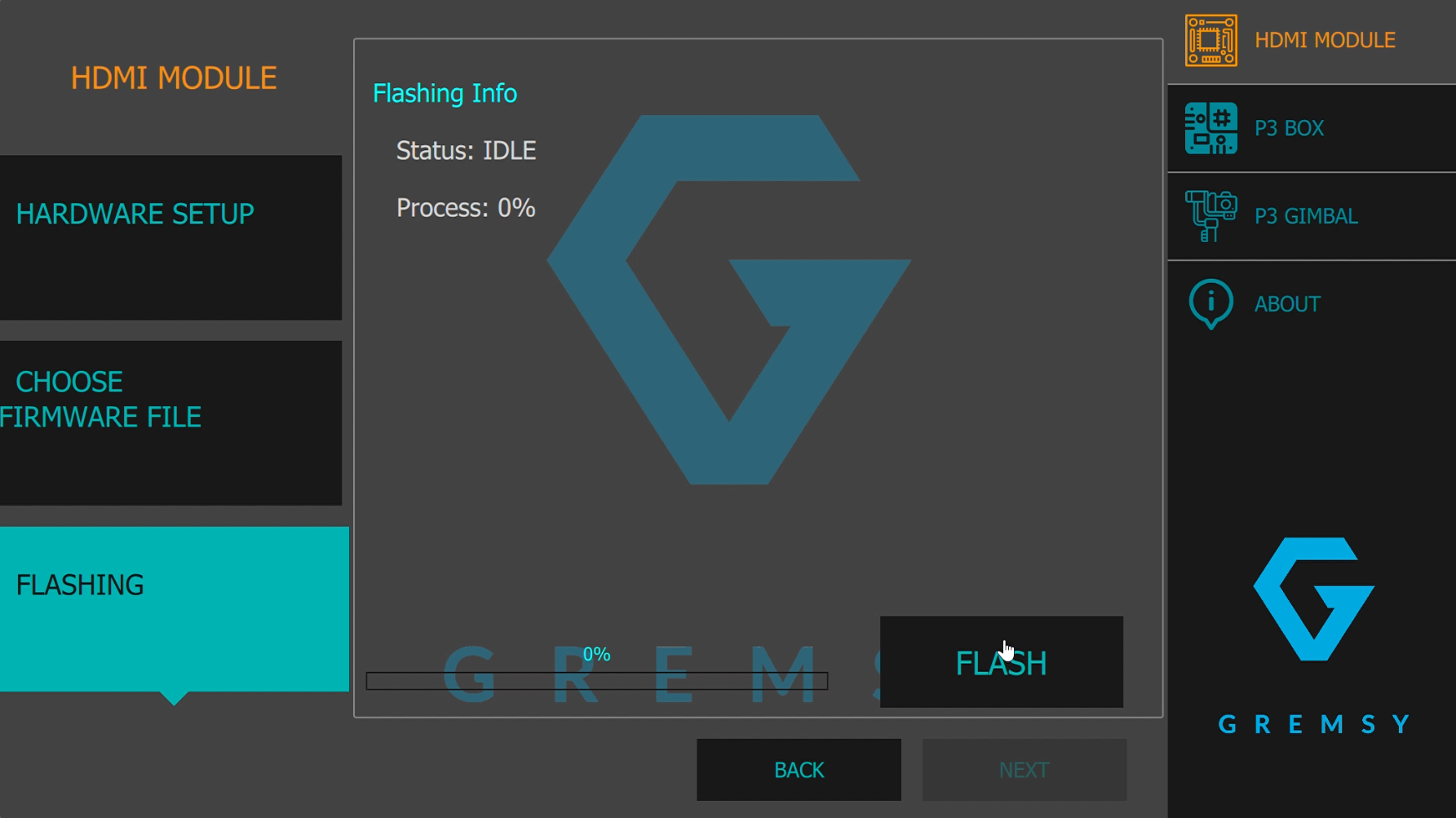 This should then take a few minutes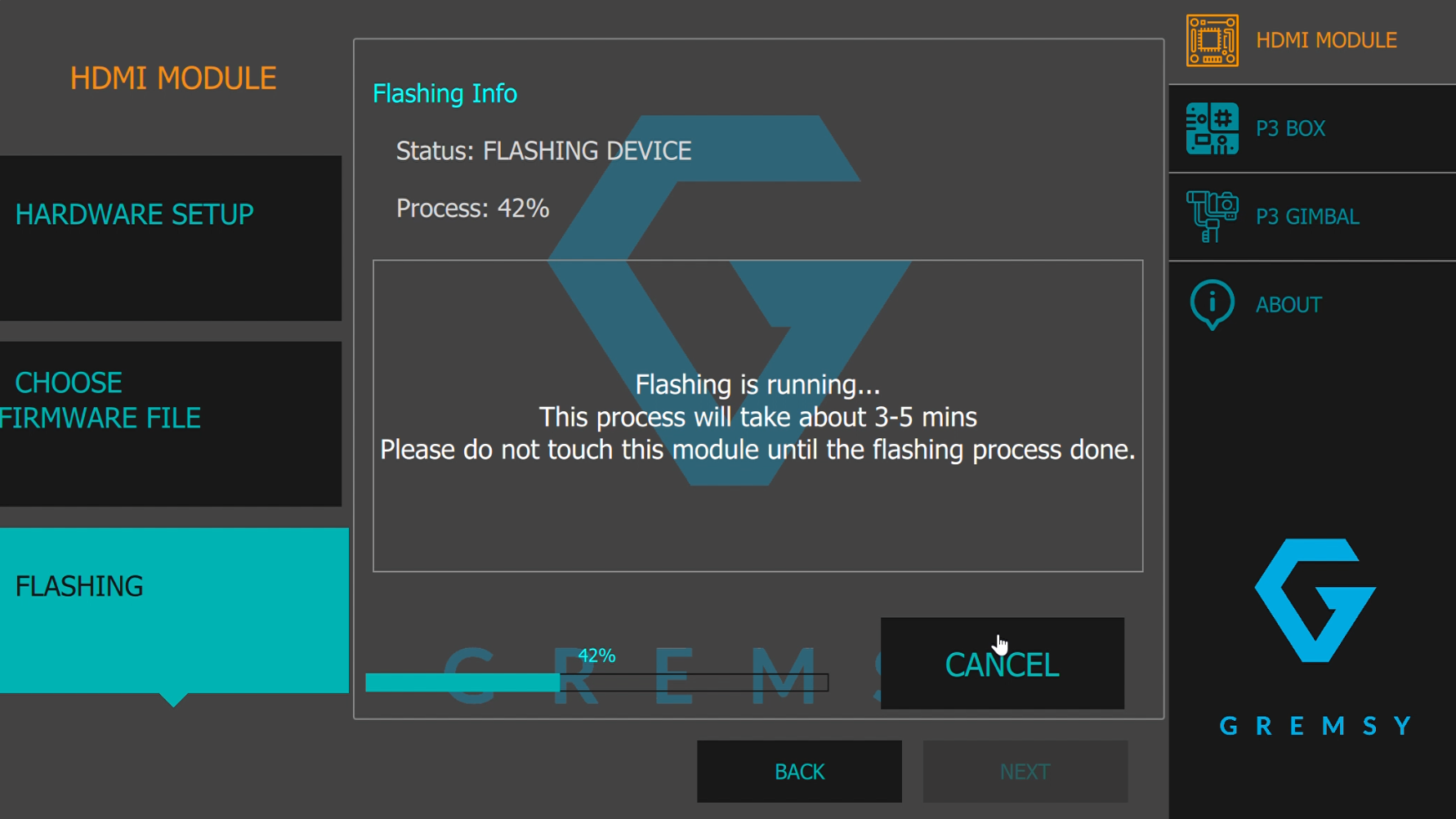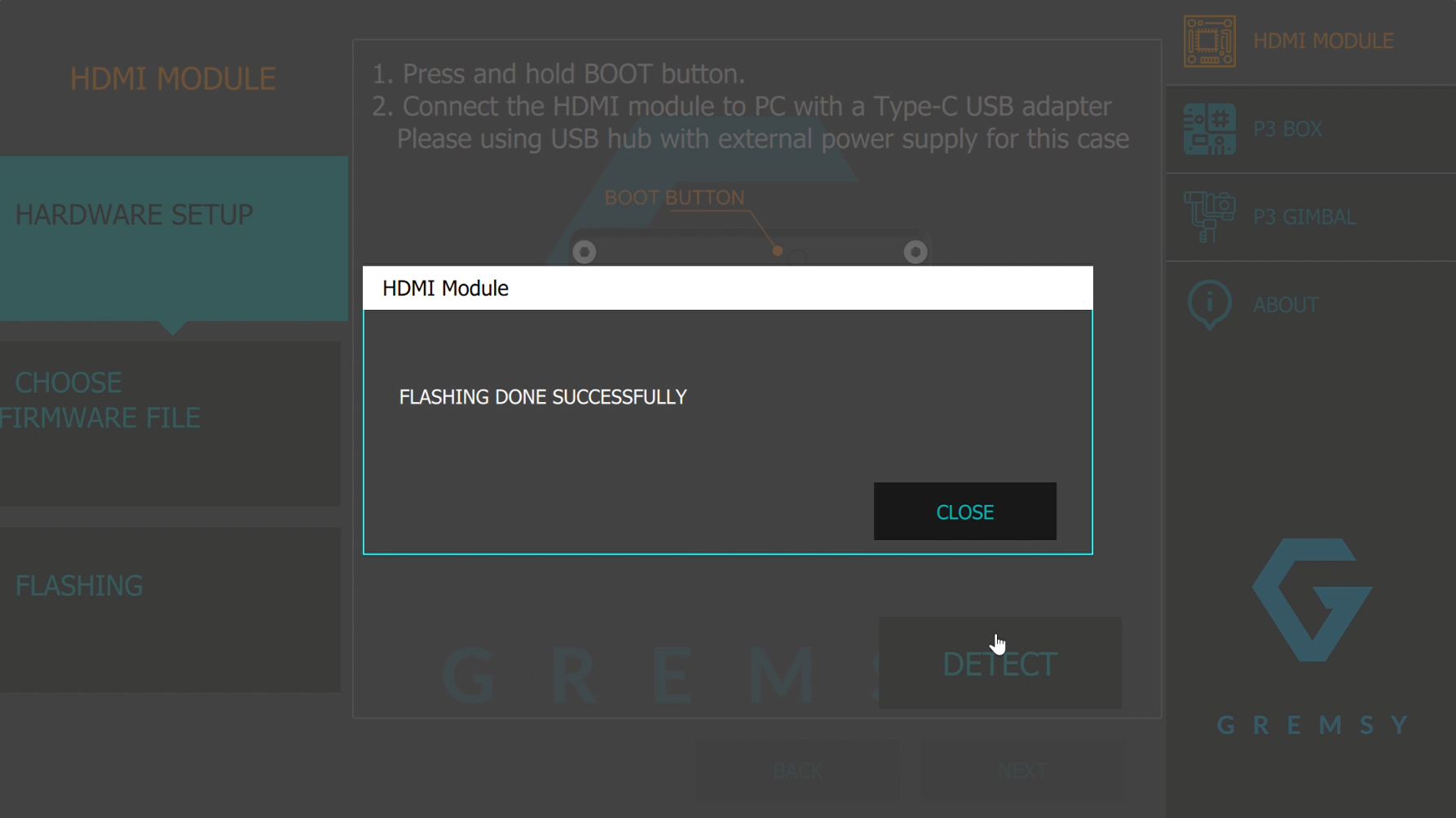 You can now disconnect and reassemble the P3 system. Be sure to restart everything in the correct boot up order.
If you have any more issues you can contact support!