Summary
Using the lens and camera on a reprostand or mounted vertically - the lens is sometimes loose or goes of out of focus. It seems like the gearing inside the lens is too loose. This happens mainly when the lens is in manual mode. Use AF to engage the lens to prevent it from moving. But disable AF from the shutter button.
---
In-Depth
Using the lens horizontally works perfect in manual or auto-focus mode. Focus stays in the same place.
Because of the lens design the gearing and thereby Auto Focus is super fast. Keep in mind the number of lens elements and mechanics that is needed on a medium format lens design with a Leaf shutter. However using a tighter gearing with more resistance would cause this fast AF operation to be slower.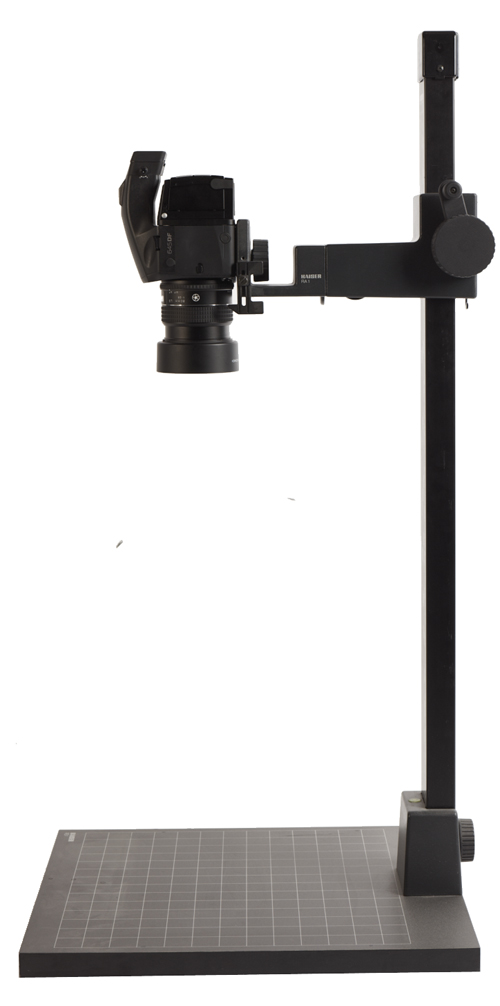 XF Camera system:
The Autofocus coupling can hold the lens in place. Leave the lens in AF mode, but disable AF from the shutter release button.
In Menu > UI Setup > Control Setup > Shutter Half > Choose None.
645 DF+:
It is possible to "lock" focus simply by accessing the Custom Functions - named CF. Use the following CF menu:
CF-10 - set to 2. Then the release button will only release.
CF-12 - set to 1. Now the AFL button will handle the AF operation.
The camera must be set in AF-mode on the lens and the AF selector in C or S mode on the camera body. Now the AF motor will stay fixed and cannot turn and thereby change focus. This will prevent the lens from getting out of focus when mounted vertically with the camera.
This way you have now programmed the AFL button to take care of focus. If you prefer to have the AF function transferred to the AEL button - this can be done using CF-9 - AEL and AFL button switched.
---