Summary
I need to update the firmware on my DF, DF+ camera body. How do I accomplish this?
To update the firmware you need a v-grip. Swtich set to "normal" mode. Then use a USB cable and the firmware updater software from our website.
---
In-Depth
Note: Steps for updating are the same on both Mac and Windows - The screenshots are from Mac version
First, make sure that the V-Grip's service switch is set to "Normal".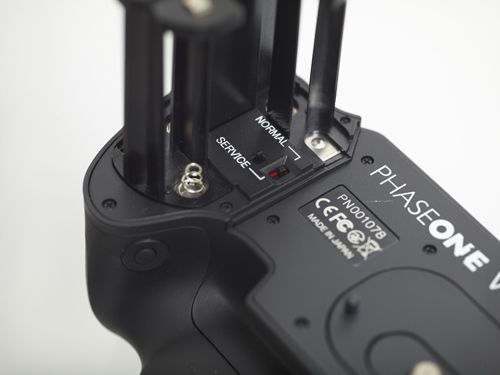 Mount your V-Grip on the camera and connect it to the computer's USB port (a 5 pole Mini USB connector is located in the battery compartment, just next to the Channel selector).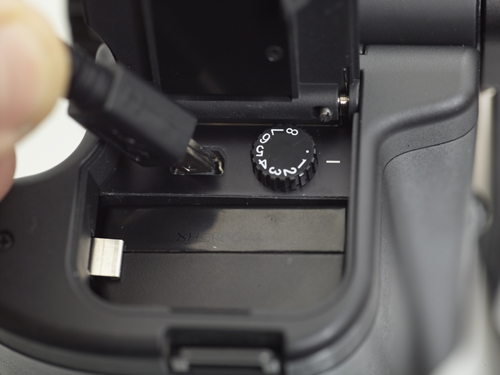 Make sure you have a fresh Li-Ion battery or AA batteries installed, and that the battery selector is in the right position. This is important to avoid the camera running out of power during the update process. Also make sure the camera is switched on.
Download and start the Firmware Updater Program from this link: https://www.phaseone.com/download-categories/bp-p-series-digita-back/
The firmware updater will automatically check online for a new version of firmware and present you with a button to download it if not already done. Once a version of the firmware has been downloaded it will be saved locally, and you will not need to download that version of Firmware again. After downloading the new firmware you will have access to the release notes by clicking the same button (now named "Release Notes")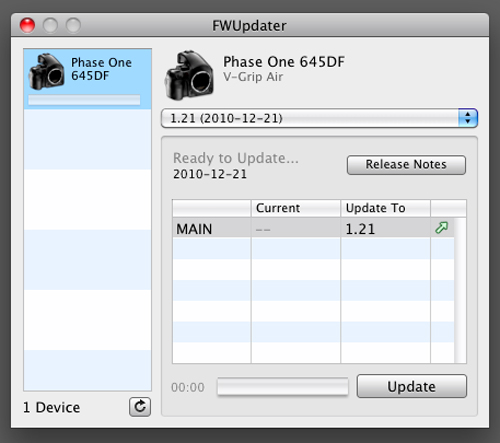 Unfortunately you will not be able to see the current firmware version of your camera body, but you can check this on the camera lcd by setting the camera mode selector to CF and turn the front dial to custom function 99. To update the camera to the selected firmware simply press the Update button. Whilst updating, a cog icon will appear next to the MAIN component, and a progress bar will be displayed showing how far through the process you are. Please be patient - the process can take several minutes.
---