Summary
You have been asked to support files to Phase One Tech support:
Please follow the instructions below and use our file uploader here:
---
In-Depth
Attaching a large amount of data to a Support Case can lead to timeouts and the upload failing. Use the Phase One File Uploader instead.
The Phase One File Uploader allows secure transfer of files to recipients at Phase One. Use this portal to send files directly to Support. The portal also allows an additional level of encryption and a time before the file is deleted.
The following is an image and link to the Phase One File Exchange page: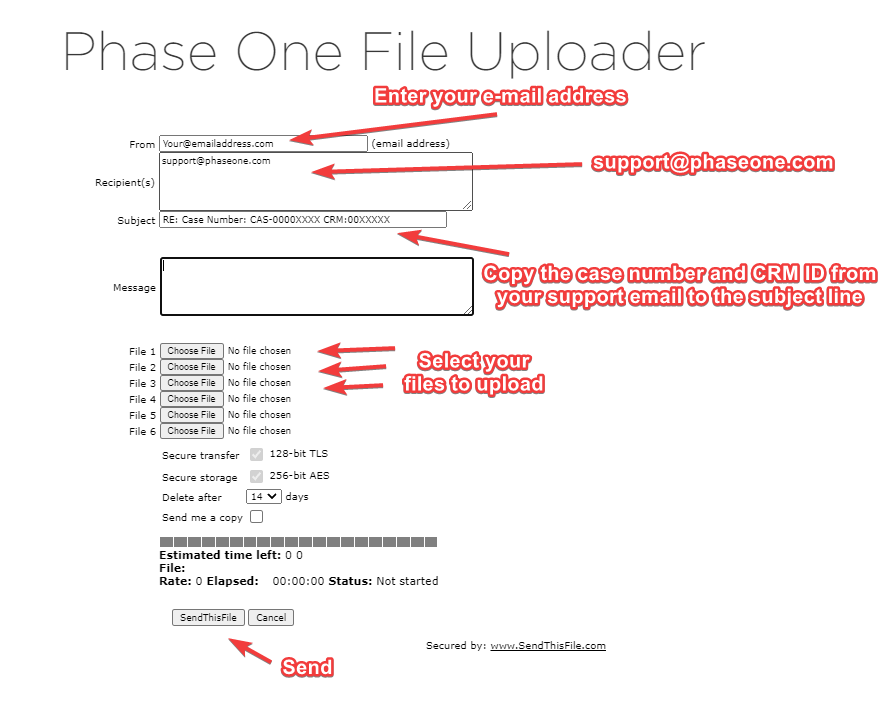 Enter your address, followed by the address of tech support. If possible, compress multiple files into a single archive (.zip) and select it with Choose File. This will cut down on the time to transfer the file.
---