Summary
Setting Jumbo Packets is unique to each network card. However, in Windows 10, many cards share the procedure described below:
---
In-Depth
Open the Network and Sharing Center.
Click Change adapter settings.
The Network Sharing dialog displays.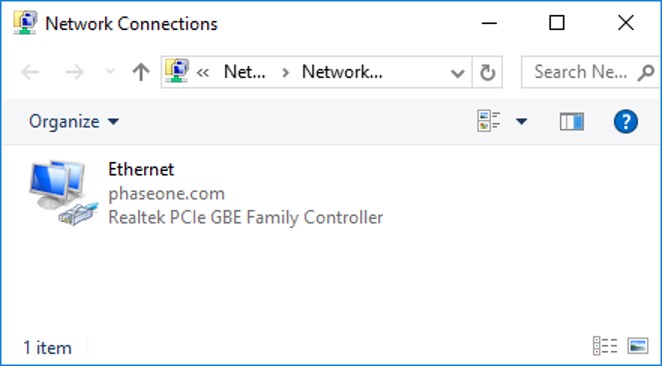 Right-click the NIC for which you want to enable jumbo frames and select Properties.
The Ethernet Properties dialog displays.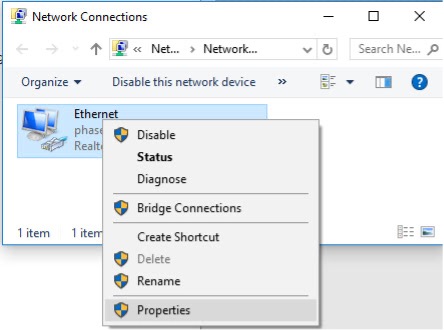 Click the Configure button for the network adapter and select the Advanced tab.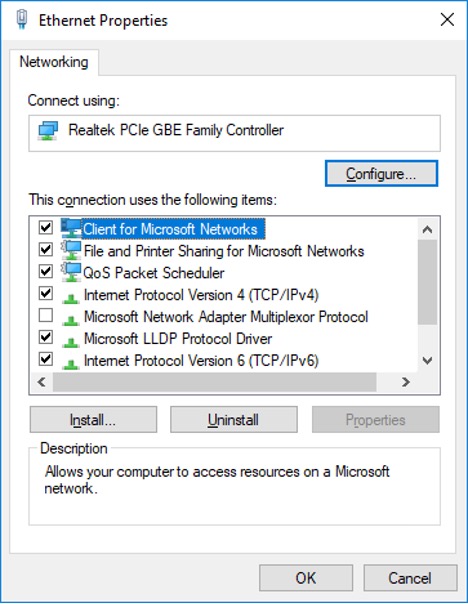 Select Jumbo Frame and the required value for your system, (e.g., 9kB MTU [9,014 Bytes]) depending on the NIC.
Click OK to all dialogs.
When you make this change, the NIC loses network connectivity for a few seconds.
Reboot to ensure the change takes effect.
Approve all changes.